Comme chaque mois, voilà la liste des mangas qui sortiront en ce mois d'avril (sauf en cas de modification par les éditeurs eux même)
PLANNING
12 BIS
22 Avril 2010
Clover Vol.8
Detroit Metal City - DMC Vol.7
ANKAMA
08 Avril 2010
Dofus - HS Anniversaire
Dofus Mag HS Vol.5
Dofus Mag Vol.15
ASUKA
08 Avril 2010
No Money - Okane ga nai Vol.5
Overman King Gainer Vol.7
22 Avril 2010
Lovely Teacher
DELCOURT AKATA
14 Avril 2010
Baki Vol.29 manga
Corps et âme - La fleur en acier gelée Vol.2
Dossier A. Le continent perdu Vol.3
Otomen Vol.9
Simple comme l'amour Vol.2
Sweet Relax Vol.6
Tezuka - Histoires pour tous Vol.17
Twinkle Stars Vol.5
DOKI DOKI
14 Avril 2010
Atori Vol.5
Broken Blade Vol.3
Dämons Vol.7
Otaku Girls Vol.4
The sacred Blacksmith Vol.1
GEKKO
01 Avril 2010
Saint Zodiac
GLENAT
07 Avril 2010
Dragon ball Z - Cycle 3 Vol.1
Dragon ball Z - Cycle 3 Vol.2
One piece Vol.53
Punisher Vol.2
Who is Fuoh ?! Vol.3
14 Avril 2010
Ashita no Joe Vol.2
Biomega Vol.5
Bleach Vol.36
Eye Shield 21 Vol.30
Neuro - le mange mystères Vol.11
Reborn Vol.20
HUMANOIDES ASSOCIES
14 Avril 2010
Bouddha et ses disciples Vol.1
KANA
02 Avril 2010
Five Vol.7
Folles passions Vol.2
Gente Vol.2
Inu Yasha Vol.40
Muhyo et Rôji Vol.12
Nabi Vol.2
Pluto Vol.3
Professeur Eiji Vol.5
Yu-Gi-Oh! - Intégrale Vol.1
Yu-Gi-Oh! - Intégrale Vol.2
16 Avril 2010
Le Samourai Bambou Vol.3
KAZE MANGA
08 Avril 2010
Silver Diamond Vol.7
The day of revolution Vol.2
Trill on Eden Vol.6
22 Avril 2010
Blackjack - Deluxe Vol.7
Initial D Vol.8
Men's Seiho High School Vol.1
Nabari Vol.9
Rainbow - Vol.7
Rainbow - Vol.8
Rainbow - Vol.9
29 Avril 2010
Clothroad Vol.1
Ikigami - Préavis de mort Vol.6
Qwaser of Stigmata Vol.8
KIOON
08 Avril 2010
Alice au royaume de Coeur Vol.1
L'Ile de Hozuki Vol.2
Superior Vol.5
22 Avril 2010
Bitter Virgin Vol.3
Kamichu Vol.2
La Mosca Vol.5
KUROKAWA
08 Avril 2010
Brave Story Vol.15
FullMetal Alchemist Vol.23
Prince Eleven - La double vie de Midori Vol.1
Prince Eleven - La double vie de Midori Vol.2
Le Prince des ténèbres Vol.5
Saint Seiya - The Lost Canvas - Hades Vol.11
PANINI MANGA
07 Avril 2010
BODY Vol.13
City Hunter Ultime Vol.29
Happy - Edition Deluxe Vol.1
Vampire Knight - Roman Vol.1
14 Avril 2010
Brave 10 Vol.4
Cat's eye - Deluxe Vol.14
Nagatacho Strawberry Vol.4
Whistle! Vol.16
28 Avril 2010
BODY Vol.14
PAQUET
21 Avril 2010
Histoires de Kisaeng Vol.3
Manga Girl - Le presque guide manga
Serial Shoppeuse
Usagi Yojimbo Vol.20
PIKA
07 Avril 2010
Darren Shan Vol.5
Ga-Rei - La bête enchainée Vol.5
Negima Vol.24
Psycho busters Vol.1
Pumpkin Scissors Vol.4
Shugo Chara ! Vol.7
21 Avril 2010
Get Backers Vol.38
Ha-Gun - Chroniques d'un démon Vol.4
Hammer Session Vol.8
Momoider Vol.1
Princesse Résurrection Vol.9
Sayonara Monsieur Désespoir Vol.7
School rumble Vol.16
Yamato Nadeshiko Vol.10
SAMJI
01 Avril 2010
Demon King - Vol.26
Love Pop Vol.8
Metal Heart - Vol.13
Unbalance x unbalance - Vol.5
Yureka - Vol.7
Yureka - Vol.8
Les Ailes du phenix - Vol.16
08 Avril 2010
Dangoo - Vol.9
Legend Vol.9
Platina - Vol.13
Yureka - Vol.9
SOLEIL
07 Avril 2010
Battle Royale Perfect Edition Vol.2
14 Avril 2010
Beauty pop Vol.10
Deus EX Machina Vol.1
E Girlfriend Vol.1
Fashion Doll Vol.2
Love Gome !
Midnight Secretary Vol.3
Princess Ai - Rumors from the other side
Qwan Vol.6
Ultracute - Urukyu Complete Edition Vol.3
Warcraft Legends Vol.5
Zelda - The Minish Cap
28 Avril 2010
Mille et une façons de vivre avec elle Vol.2
TAIFU
22 Avril 2010
Boing Boing Vol.4
Dog Style Vol.2
Gangking Vol.13
Love Pistols Vol.4
Secret Love
Tendre voyou Vol.4
Vivre pour demain
TONKAM
14 Avril 2010
Angel sanctuary Deluxe Vol.10
Kachinco Vol.2
Les Princes du thé Vol.24
RG Veda Deluxe Vol.4
Sakura-Gari Vol.2
The Top Secret Vol.4
28 Avril 2010
Code Geass - Knight for Girls Vol.1
Code Geass - Queen for Boys Vol.1
Dragon quest - La quête de Dai Vol.20
Gakuen Heaven Vol.4
La Petite amie du prince
To Love Vol.10
Notez cependant l'offre intéressante qu'offre glénat aux lecteurs de Dragon Ball. En effet, pour 2 tomes de la série acheté, vous aurez droit à un shitajiki dragon ball ! Cette offre débutera dès le 7 avril dans tous les magasins qui participeront à cette offre, et ce dans la limite des stocks disponibles.
>>Plus d'infos...
Source : Nautiljon et Glénat
_________________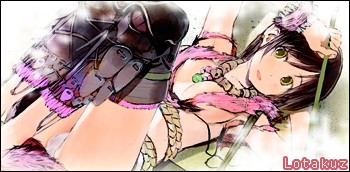 merci super pratique cette page

Idriss93

οτακu-Kami








Nombre de messages

: 1176


Localisation

: assis devant mon ecran


Date d'inscription :

30/04/2009


Otakus-Points :

7397


Derniers items

:


+



De rien ^^
Perso moi je compte me prendre FMA 23 et Qwaser 8 mais... Qwaser sort seulement le 29 ! c'est trop horrible, pourquoi aussi tard, et pas pendant les vacances ? --'
_________________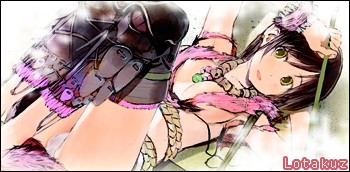 ---
Permission de ce forum:
Vous
ne pouvez pas
répondre aux sujets dans ce forum